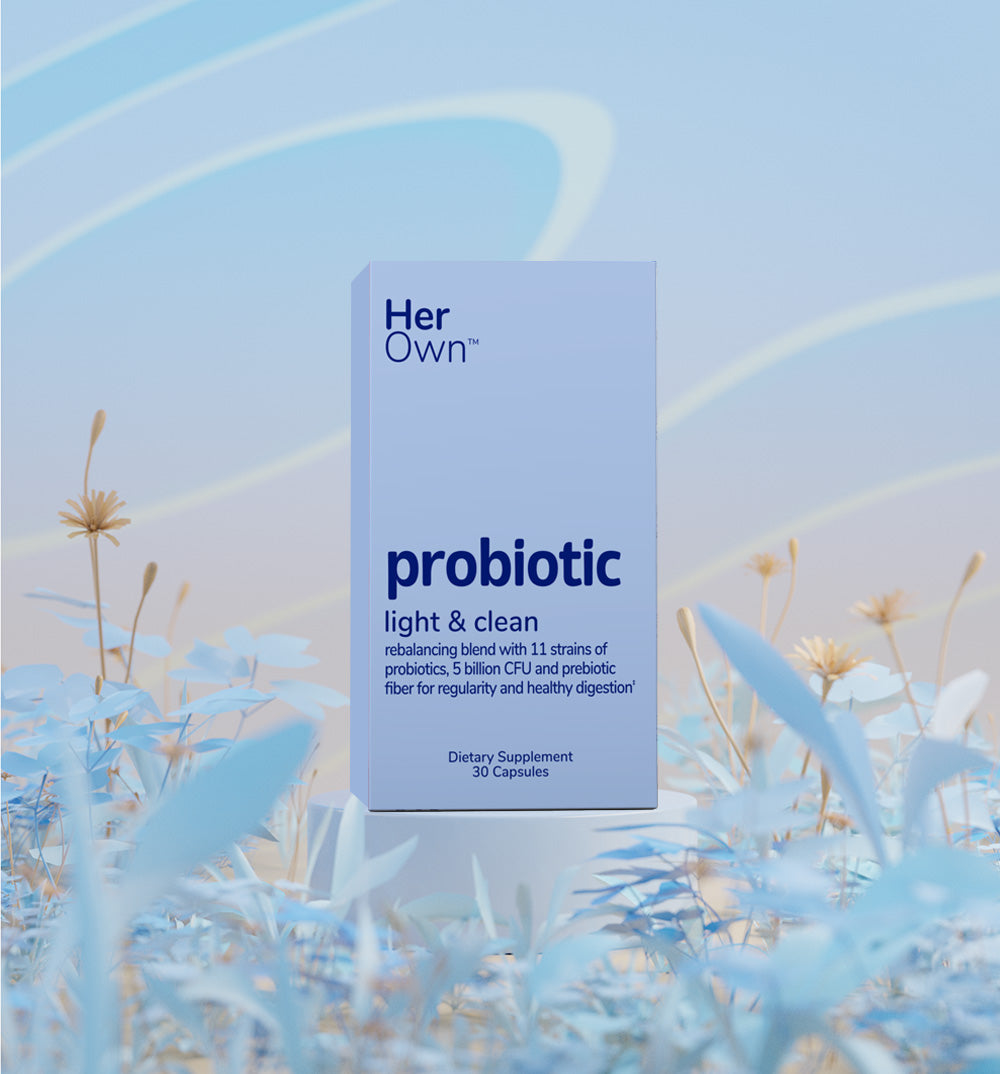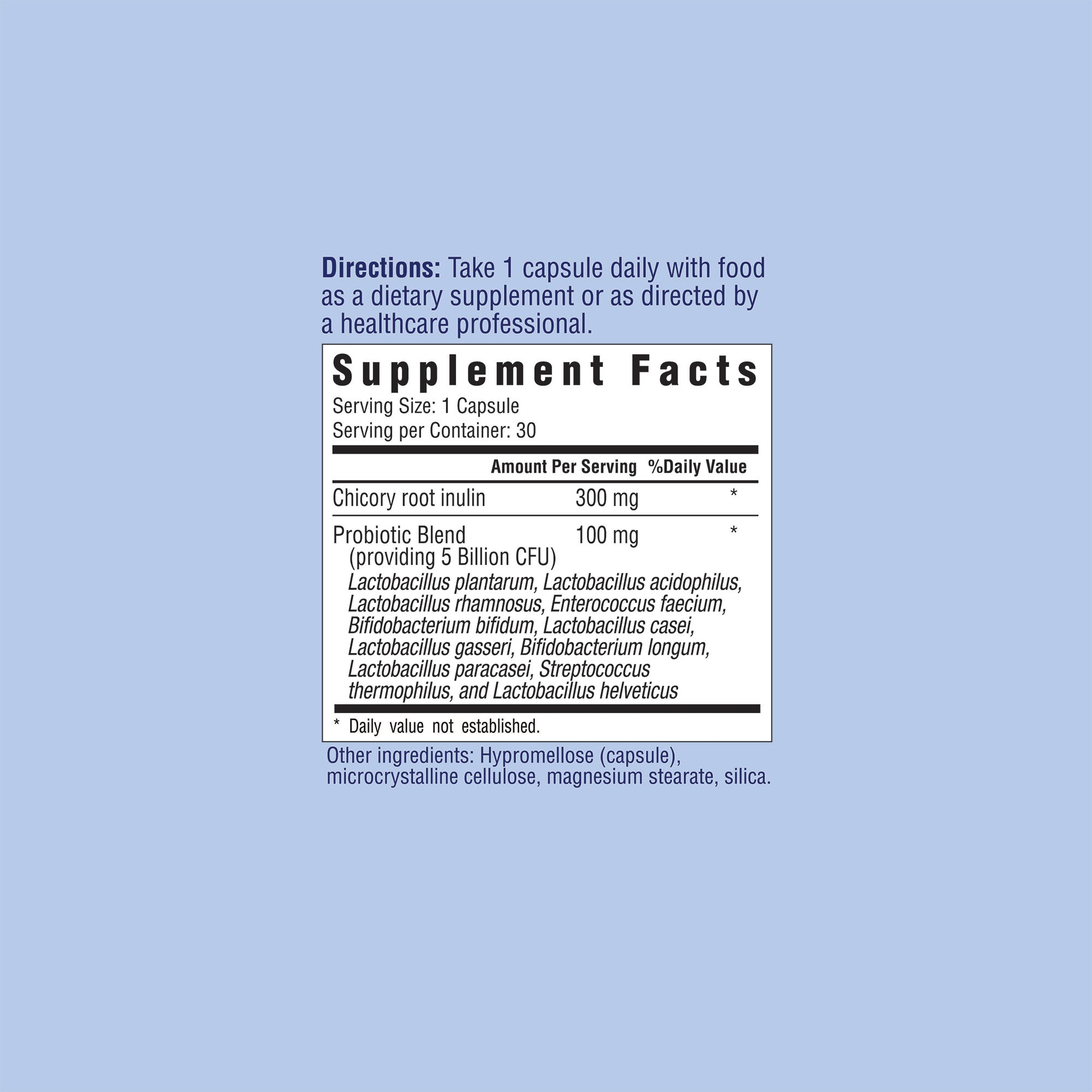 Probiotic
A good gut feeling. Made with 11 complementary strains of probiotics and prebiotic fiber, it supports the microbiome and aids in healthy digestion.  Add Probiotic capsules in your daily routine to help boost immune function and wellbeing.  
So much of your health lies in your gut. Volumes of research show that everything from improved digestion, increased immune function, beautiful skin, energy and overall well-being are based in microbiome and digestive system health.

Her Own Probiotic Capsules are a powerful once-daily women's supplement made with 11 complementary strains of probiotic flora, providing 5 billion CFUs of desired "good" bacteria.

To ensure proper absorption and to "feed" the probiotic bacteria in your gut, Her Own Probiotic also includes 300 mg of inulin, a prebiotic fructooligosaccharide fiber valued for its ability to support a healthy digestive system.
● DIGESTIVE HEALTH, BEAUTIFUL SKIN, IMMUNE SUPPORT. This complete formula provides daily digestive system maintenance in one easy-to-swallow capsule.

● 5 BILLION CFU OF 11 PROBIOTIC STRAINS. They provide 5 billion CFUs of 11 complementary strains of probiotic flora. These include providing widely researched Lactobacillus acidophilus, Lactobacillus plantarum, and Lactobacillus rhamnosus, among others.

● INULIN PREBIOTIC FIBER TO "FEED" GOOD BACTERIA. The formula supplies 300 mg of chicory root inulin to support a healthy digestive system.
Take 1 capsule daily with food as a dietary supplement or as directed by a healthcare professional.