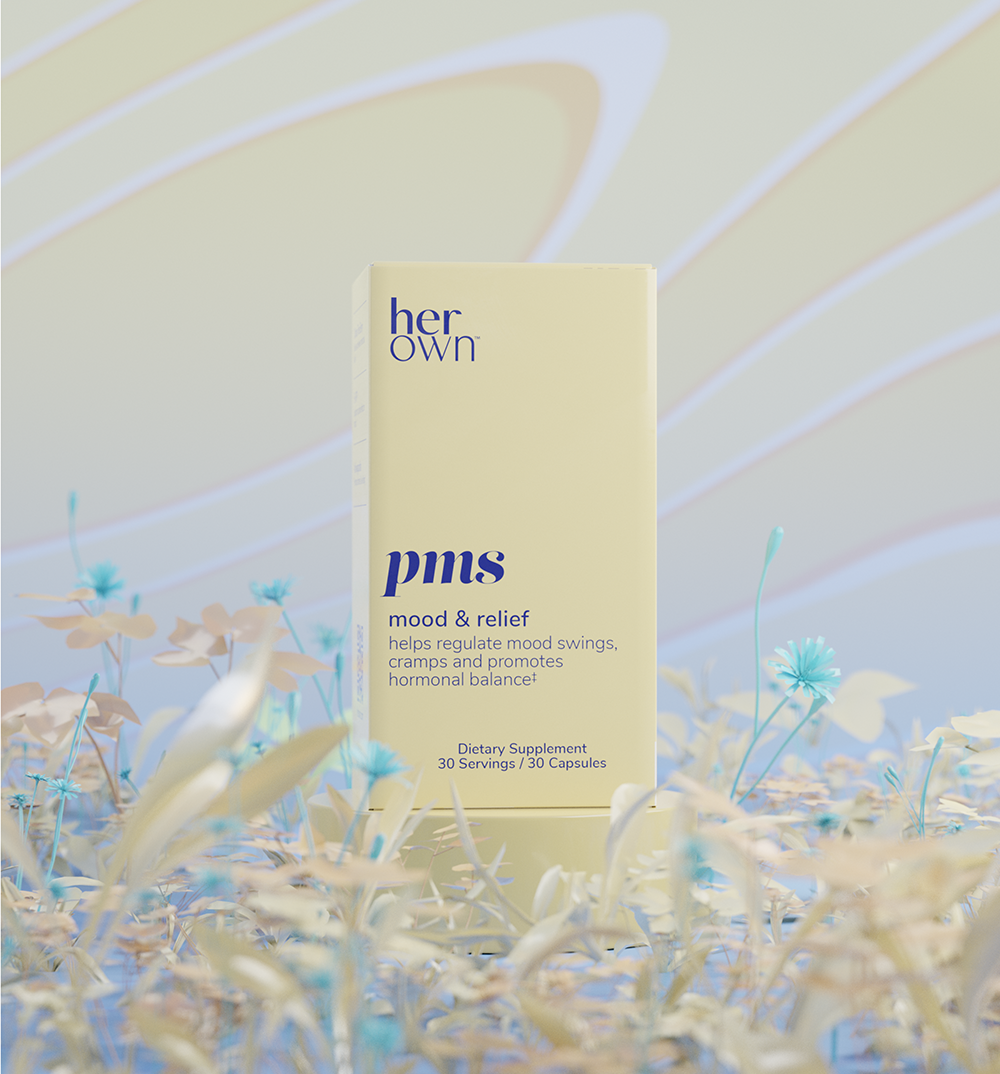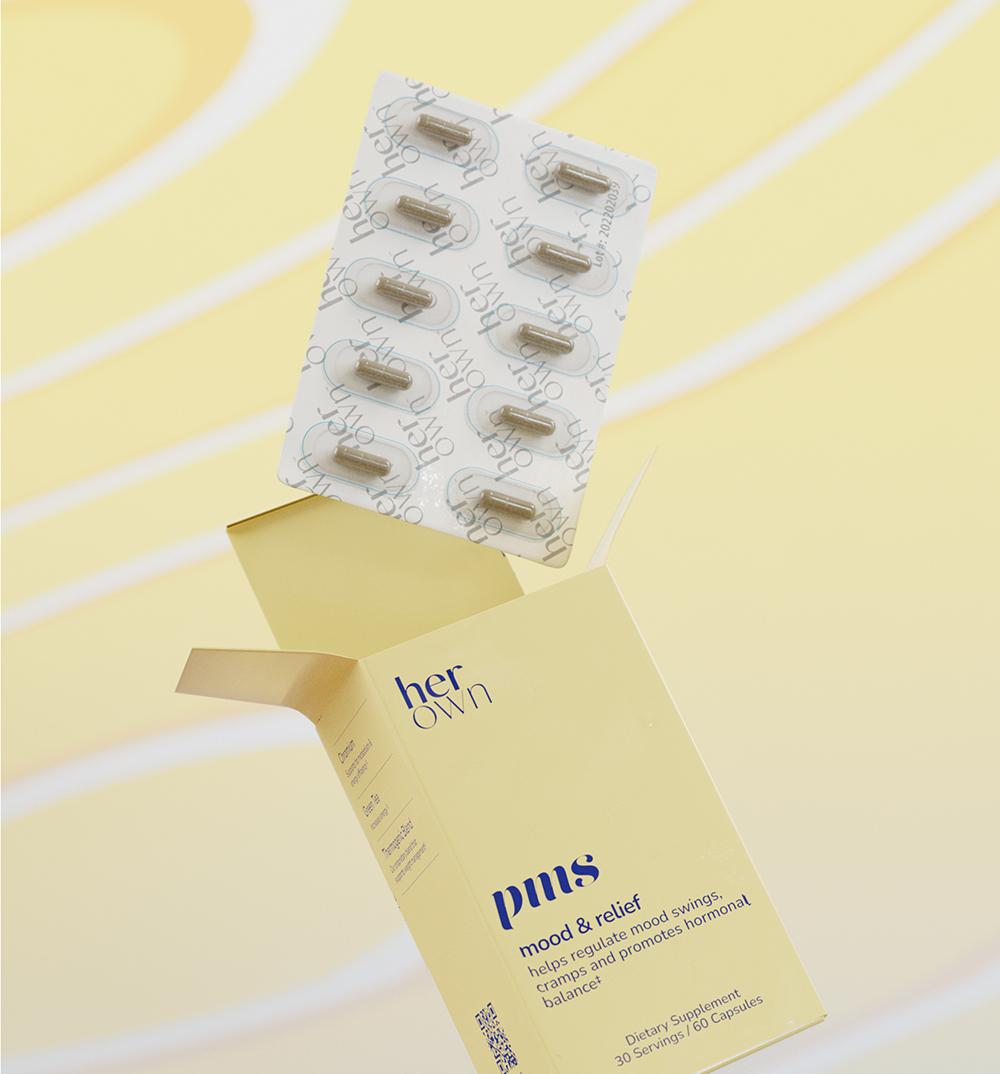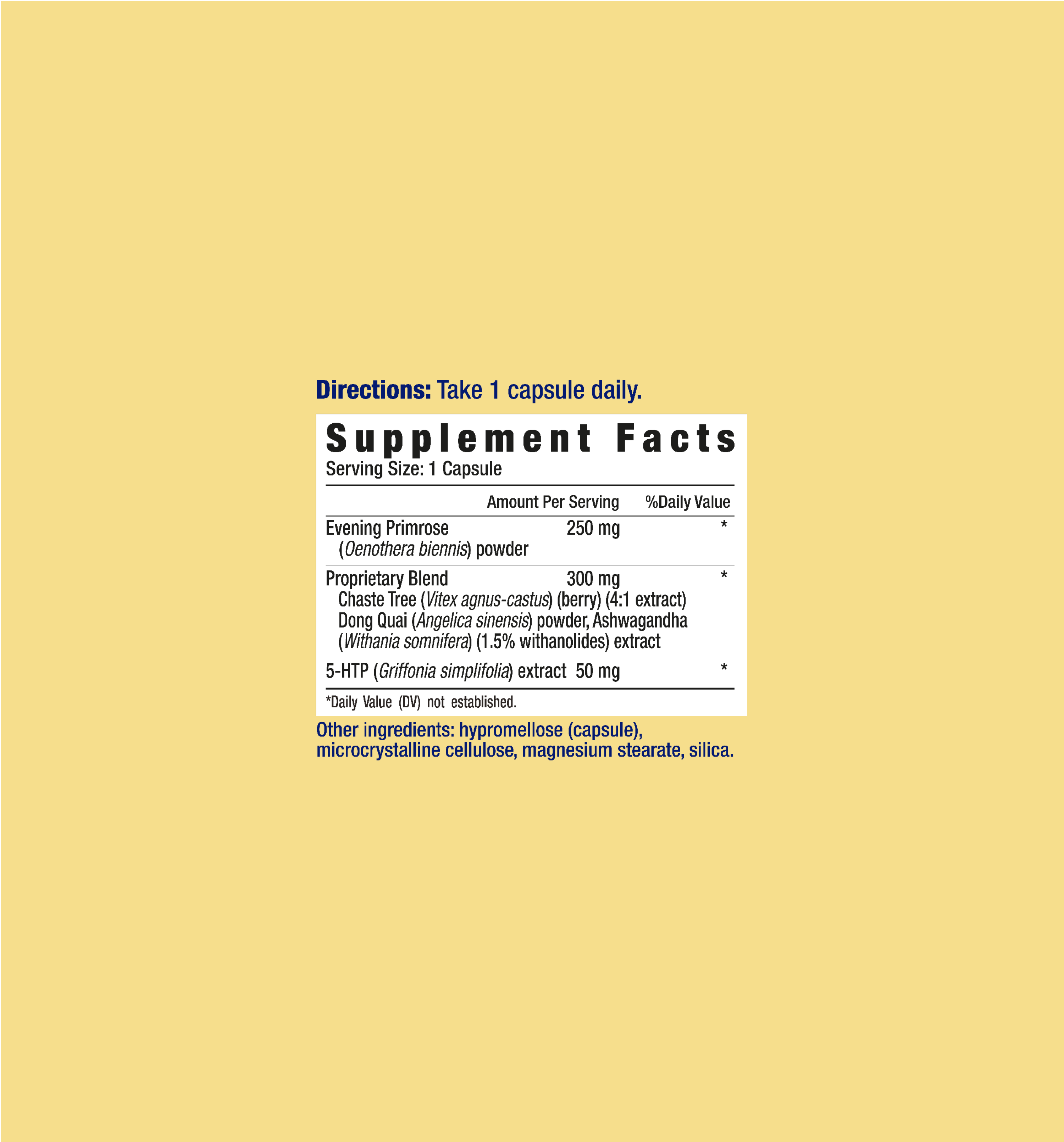 PMS
Own that "time of the month", don't let it own you. Made with a blend of evening primrose, chaste tree berry, ashwagandha, and 5-HTP to help modulate mood swings and cramps, reduce bloating and balance hormones.
Made with a blend of key nutraceuticals, herbal extracts and other key natural medicinal ingredients, Her Own PMS support capsules help address mood swings and cramping, lessen bloating, and support natural hormone balance.

Take on mood swings, cramps and bloating with our proprietary blend of chaste tree berry, ashwagandha and dong quai. Plus, evening primrose helps address PMS issues while 5-HTP (5-hydroxytryptophan) helps to support serotonin levels and improved mood.
● DON'T LET PMS CONTROL YOU. With Her Own PMS Capsules, you can get the natural PMS support when you need it the most.

● MAKE CRAMPS, MOOD SWINGS & BLOATING A THING OF THE PAST. The formula boasts only the finest medicinal herbs and advanced natural ingredients, such as dong quai to help relieve cramping, ashwagandha to promote mood, and chaste tree berry to address bloating.

● KEY MEDICINAL HERBS. Take on PMS symptoms with our natural blend of chaste tree berry, ashwagandha and dong quai.
Take 1 capsule daily or as needed.