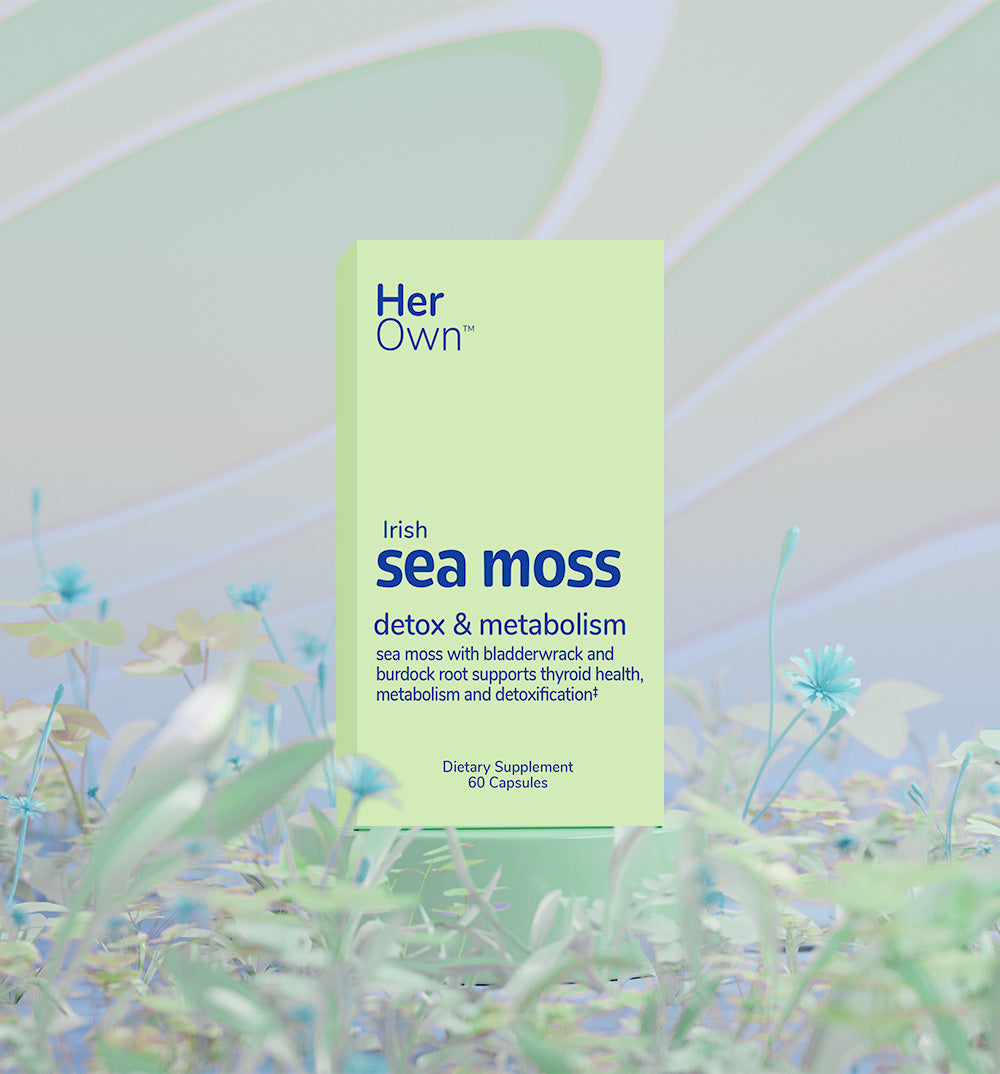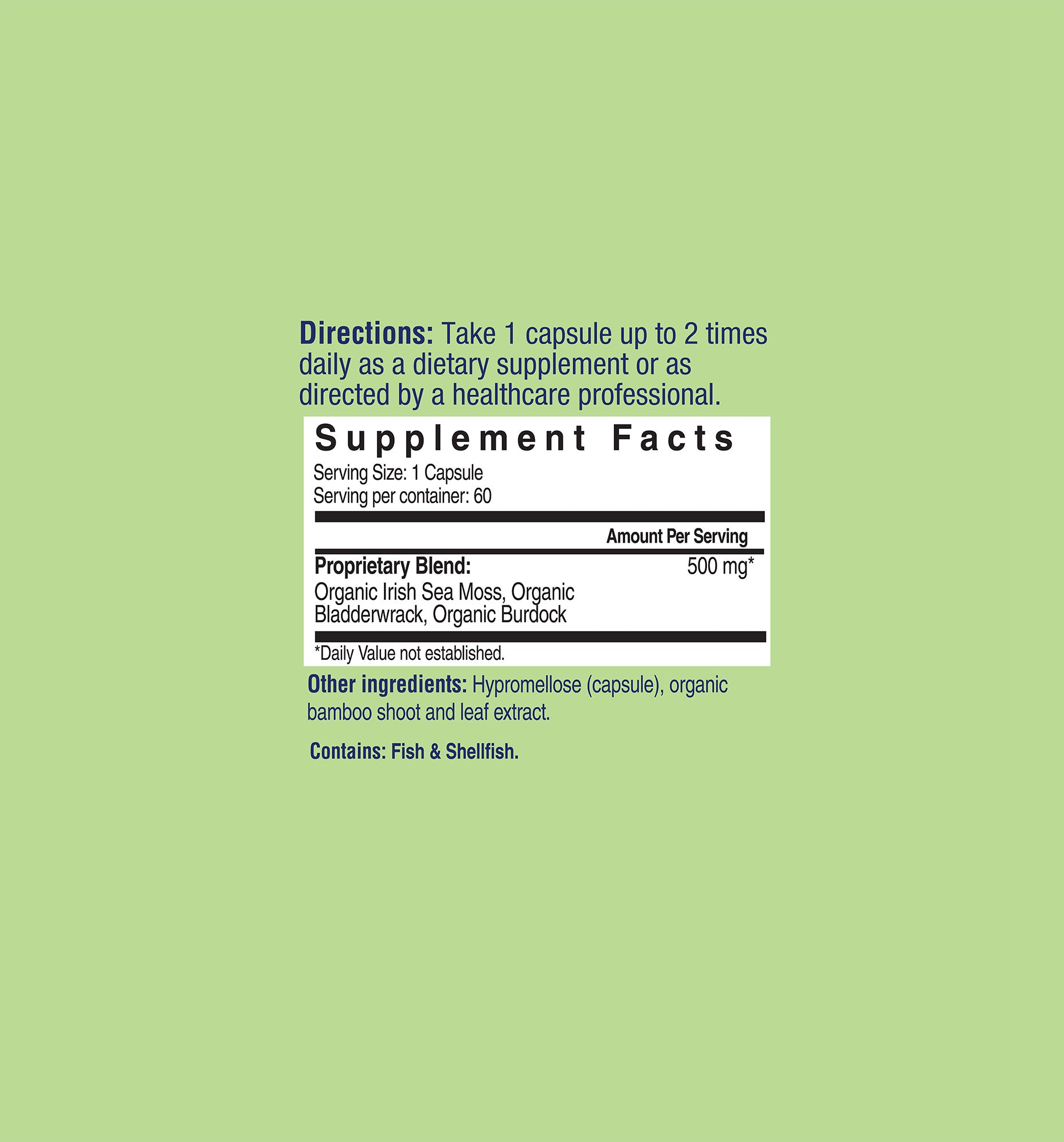 Irish Sea Moss
Immunity booster. Her Own Irish Sea Moss Capsules provide a triple-blend of powerful ingredients that supports beauty and immunity. Our capsules contain organic Irish sea moss (Chondrus crispus), organic burdock root (Arctium lappa), and organic bladderwrack (Fucas vesiculosus), which are blended for maximum nutritional value. These convenient supplements are the perfect addition to your daily health routine.
Immunity booster. Irish sea moss is an edible seaweed that is a rich source of hard-to-get nutrients. It has been used medicinally around the world for numerous years for multiple benefits. Sea moss is known to contain 92% of 102 minerals your body needs such as calcium, magnesium and more.

Combining these three organic ingredients - Irish sea moss, bladderwrack, and burdock root, the formula may provide immune support, promote joint health, help deter the signs of aging and enhance natural energy production. By consuming Her Own Sea Moss, you may be able to make up for certain deficiencies in your diet with just one capsule a day!


● SUPPORTS BEAUTIFUL SKIN & ANTI-AGING PROPERTIES. Helps to provide a range of impressive benefits for skin, joints, and muscles to help support the aging process gracefully and naturally.

● CLEANSES & DETOXIFIES. Helps support a natural cleanse and promotes detoxification while supporting a healthy gut. In addition, it's non-GMO, gluten free and sugar free in an easy-to-swallow capsule.

● IMMUNE SUPPORT. Known to help support immunity thanks to its high levels of antioxidant properties. Each capsule delivers potent antioxidants for a stronger immune system, overall well-being, and increased defense levels.

● OPTIMAL NUTRITIONAL BALANCE. These easy-to-swallow capsules are formulated with organic bladderwrack and organic burdock root to enhance the nutrient levels. This comprehensive supplement may support metabolism and an active lifestyle.


Take 1 capsule up to 2 times daily as a dietary supplement or as directed by a healthcare professional.