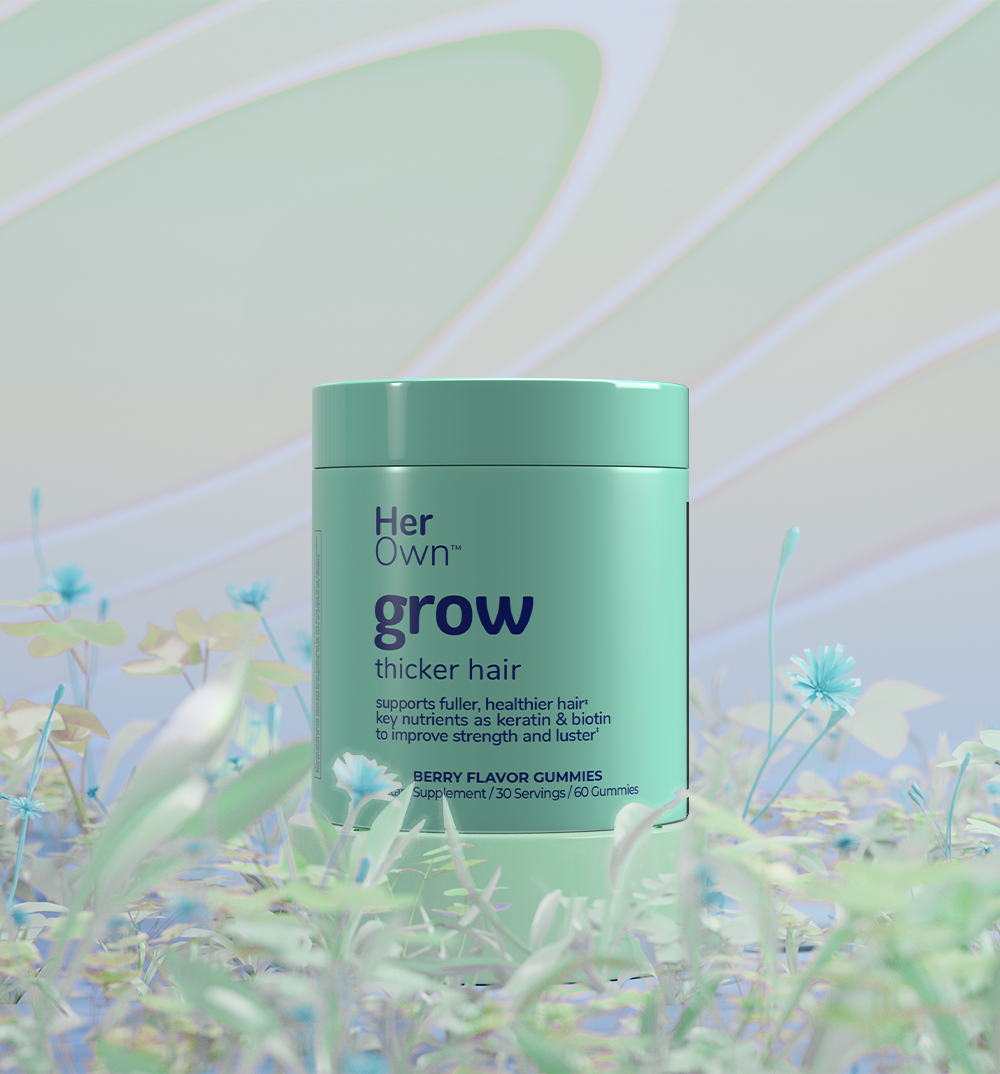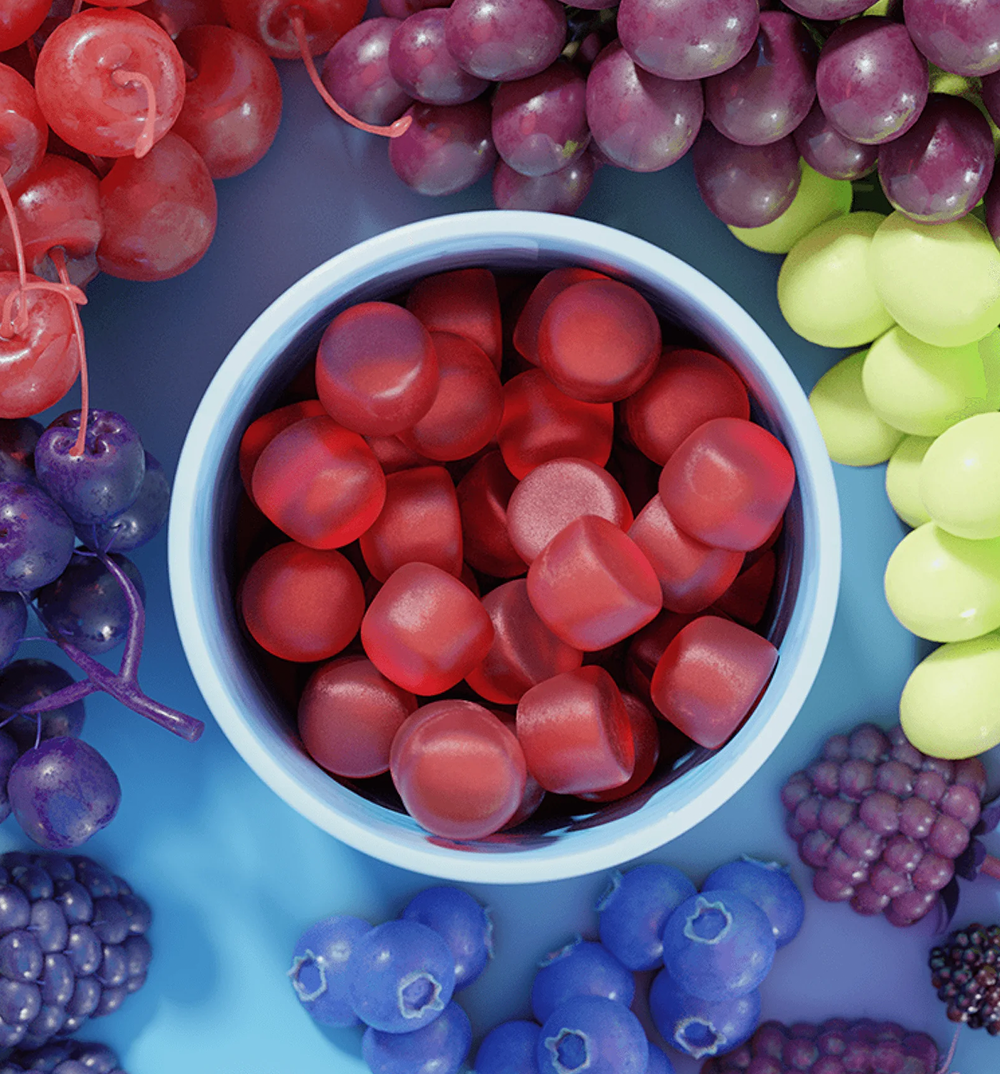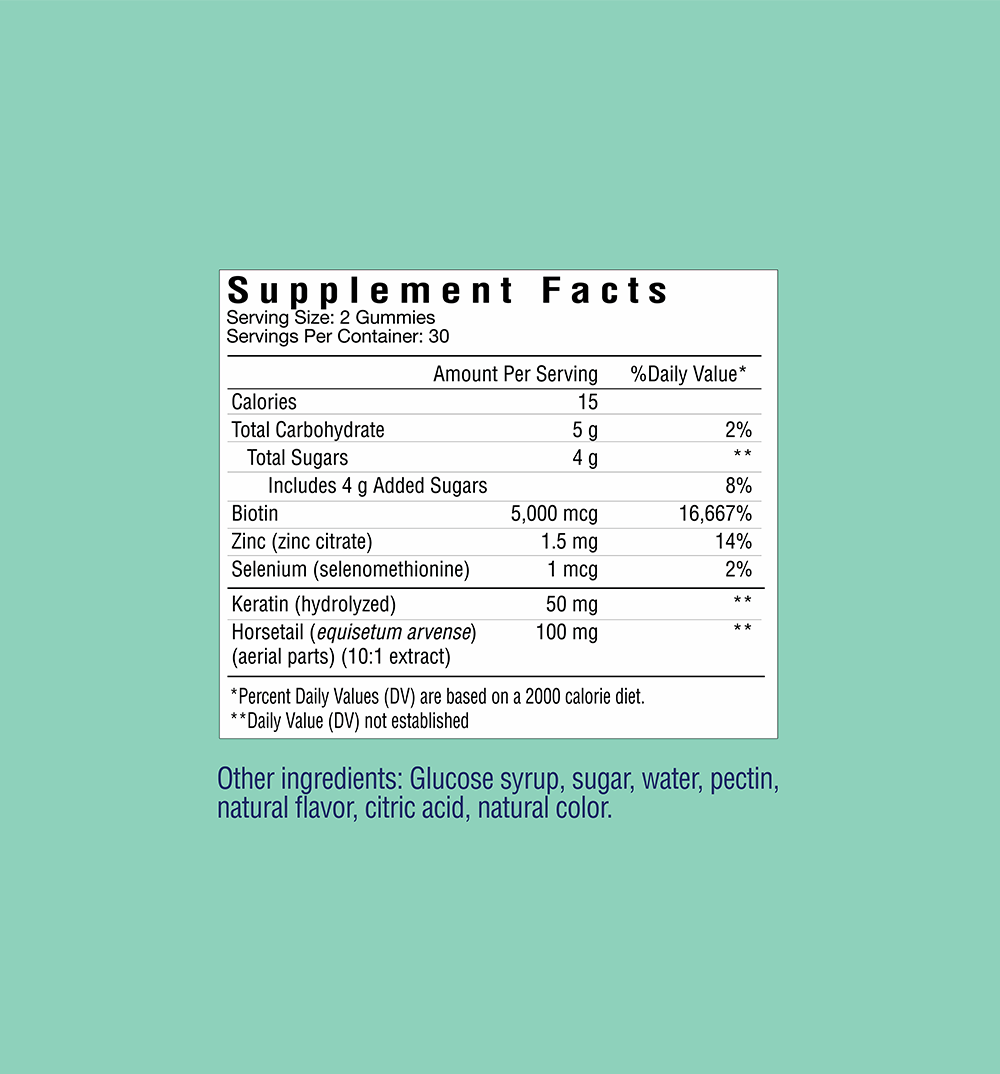 Grow Gummy
Thicker, fuller hair. Grow gummy is the perfect addition to bringing your daily hair routine to the next level. Formulated with biotin, keratin, horsetail, and other potent ingredients to promote hair wellness.
Want thicker, fuller hair? Her Own Grow Gummy is a comprehensive beauty formula with biotin, keratin, and horsetail. Biotin has been shown to enhance hair shine, volume, and scalp coverage in women who experience thinning hair, along with skin's hydration and smoothness. Keratin may strengthen hair and make it look brighter and feel softer. Finally, the silica in horsetail has been shown to encourage hair growth and thickness. Using this extract also impacts collagen production in a positive way to promote hair appearance.

Her Own Grow is the perfect addition to bringing your daily hair routine to the next level. The formula contains antioxidant properties, through zinc and selenium to help reduce free radicals that cause premature aging and weakening of hair follicles. These delicious vegan gummies are gluten free, non-GMO, and free of synthetic flavors and colors. Enjoy a convenient berry flavored serving to help improve the luster and shine of your hair. Healthy hair starts from the inside out.
● HELPS SUPPORT HAIR HEALTH. Biotin, also known as Vitamin B7, is a clinically researched ingredient shown to enhance hair growth.

● PROMOTES FULLER, STRONGER HAIR. Horsetail has been used to help strengthen and enhance the elasticity of hair.

● DESIGNED TO PROMOTE HAIR GROWTH. These potent ingredients help the quality and strength of hair follicles and regulate hair growth.

● SUPPORTS HAIR SHINE AND LUSTER. Keratin smooths down the cells, known as the hair cuticles and has been shown to add shine and reduce frizz.
Take 2 gummies daily as a dietary supplement or as directed by a healthcare professional.