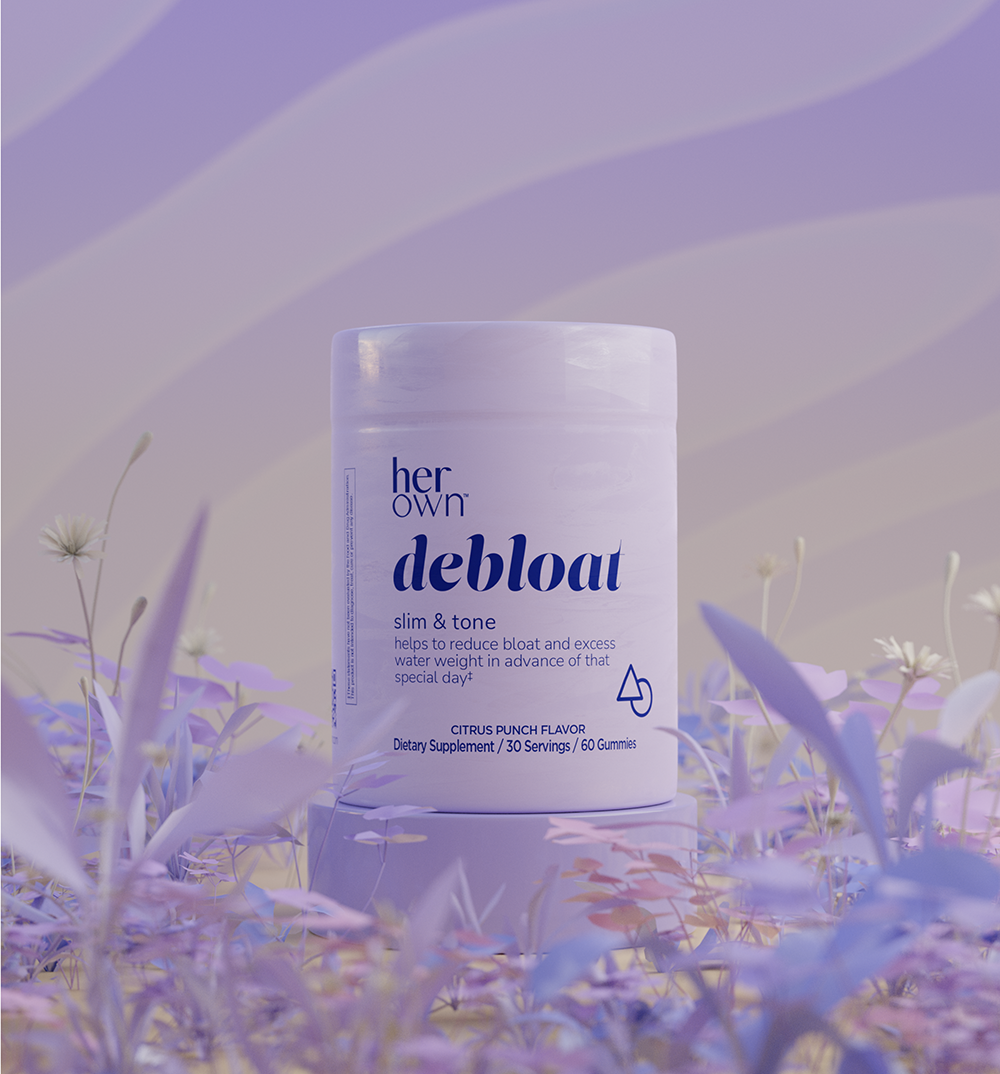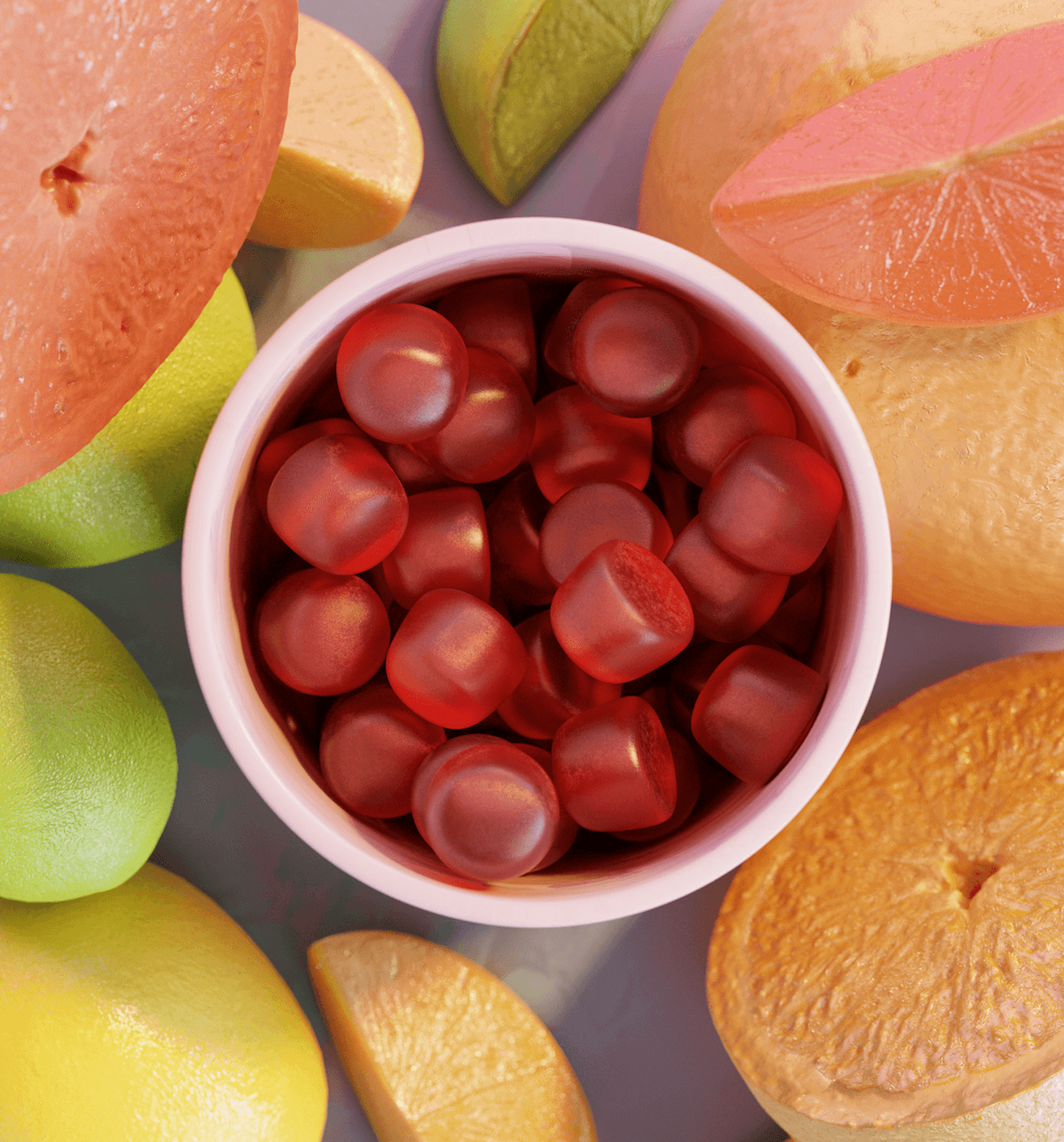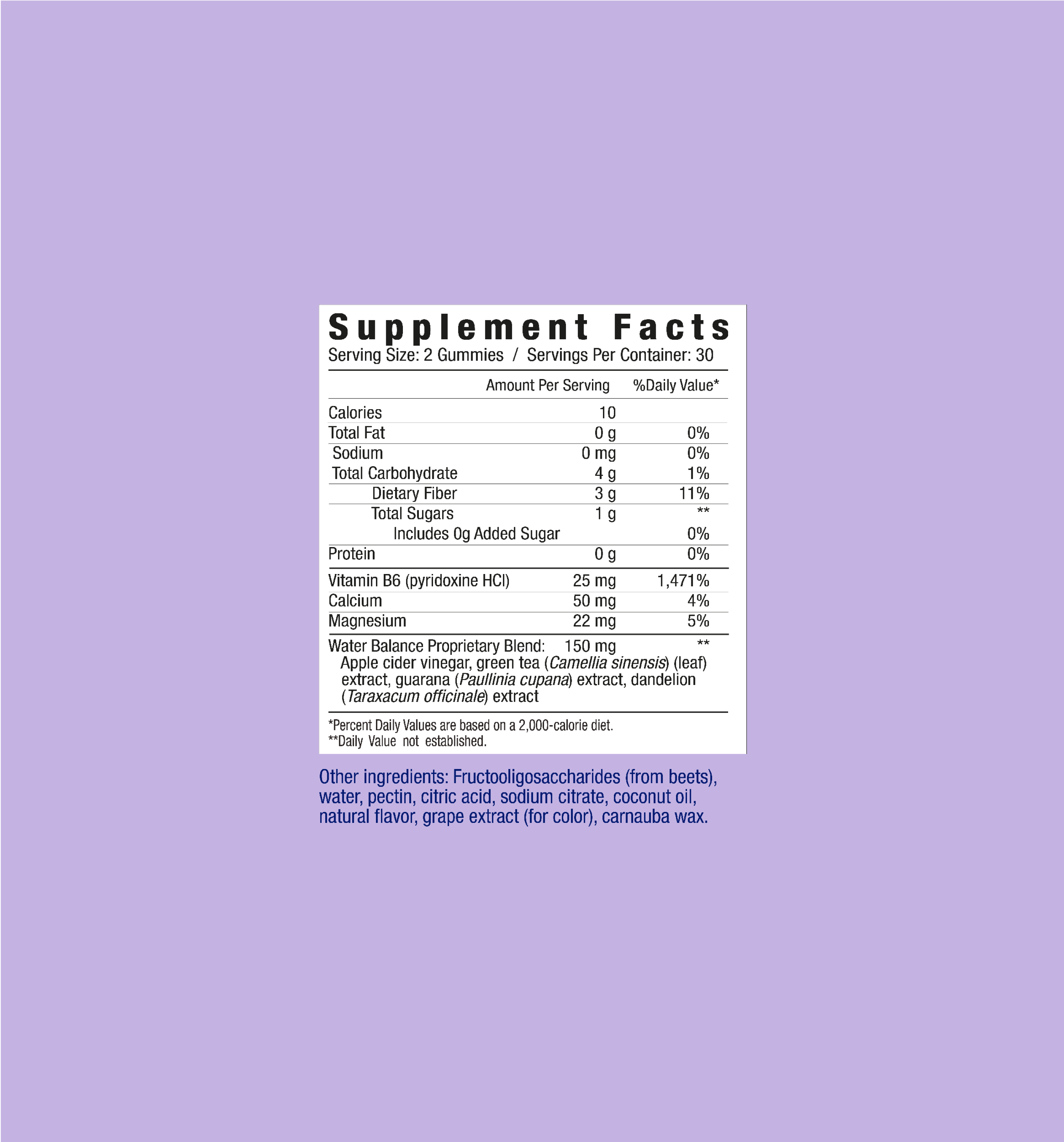 Debloat Gummy
Beat the bloat. Made with our proprietary water balance blend to help you shed excess water weight while boosting energy levels, plus vitamin B-6 to support your metabolism and magnesium to help relieve bloating.
Slim and tone. If you're looking to reduce bloat or excess water weight after a big meal or in advance of that special day, Her Own Debloat Gummies are just what the doctor ordered! Our proprietary Water Balance Blend of apple cider vinegar, green tea extract, guarana extract and dandelion extract can help you shed excess water weight and give you a pre-event energy boost.

Her Own Debloat Gummies help you get ready for the big day (or night) with other key ingredients to fight unwanted water retention. These include Vitamin B-6 to help address excess bloating and support your metabolism. Along with magnesium to help relieve symptoms of bloating so you can look and feel your best.
● KEY INGREDIENTS TO ADDRESS BLOATING. Fortified with key actives such as apple cider vinegar, vitamin B-6, and magnesium.

● HERBAL EXTRACTS FOR ADDED BENEFITS. Includes green tea extract, guarana extract, and dandelion extract.

● GREAT TASTING APPROACH FOR AN AGE-OLD ISSUE. Bloating and excess water is every woman's nightmare. Now you can address this unwanted issue with a delicious natural citrus taste!