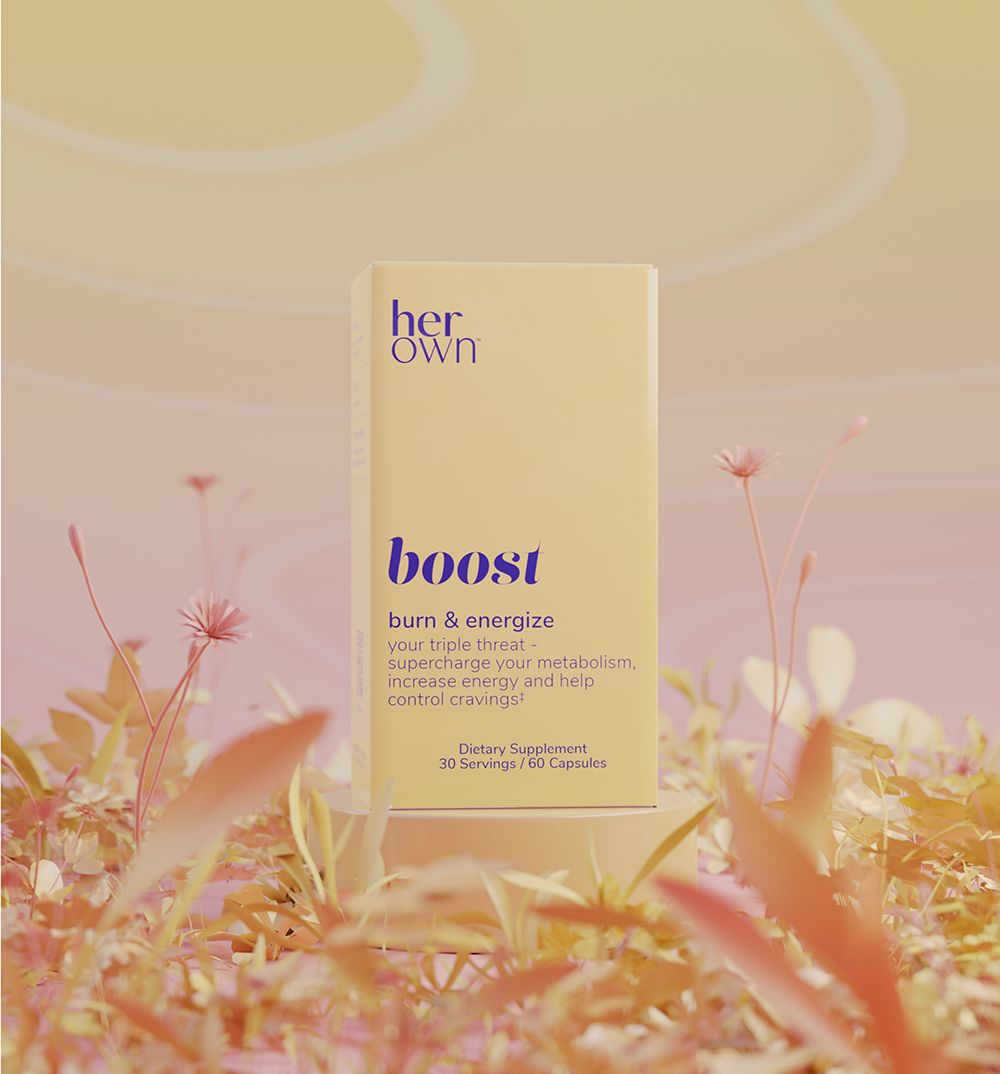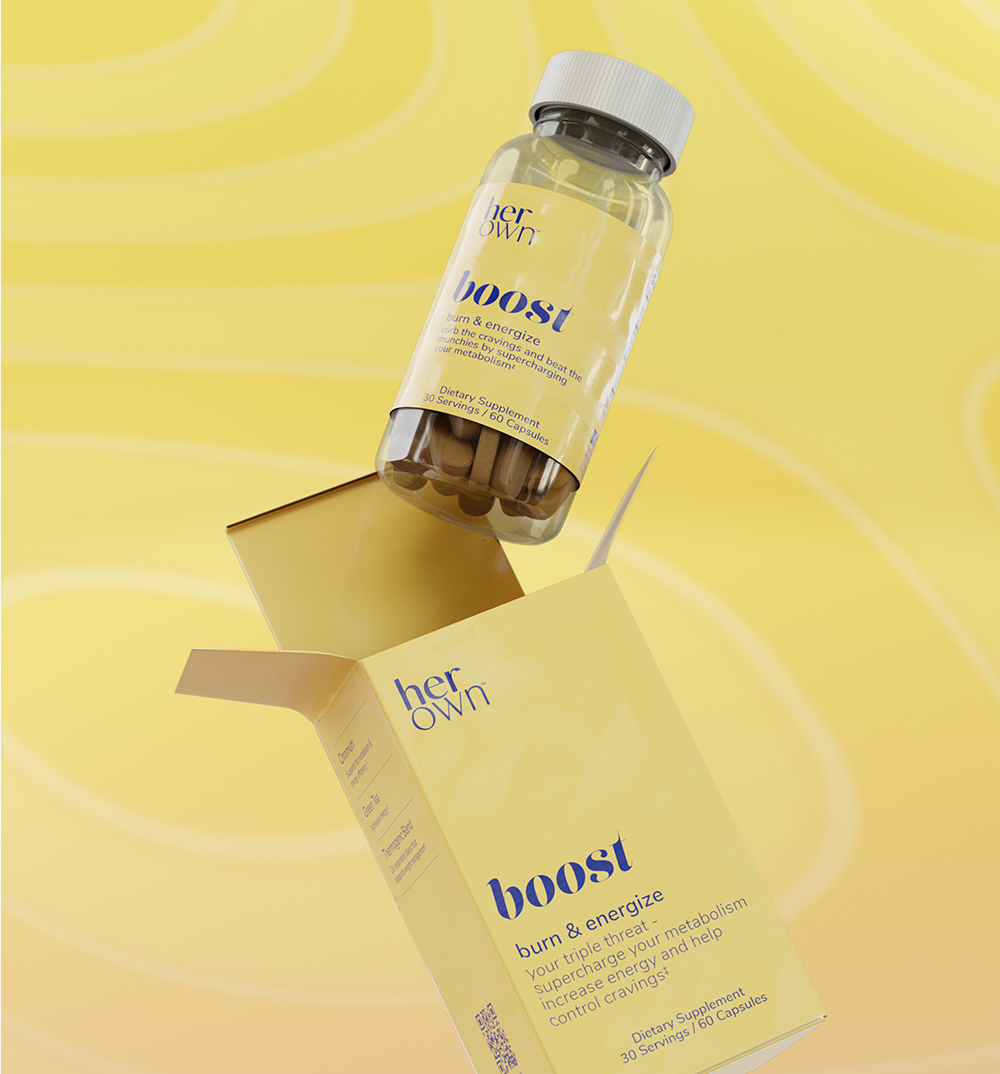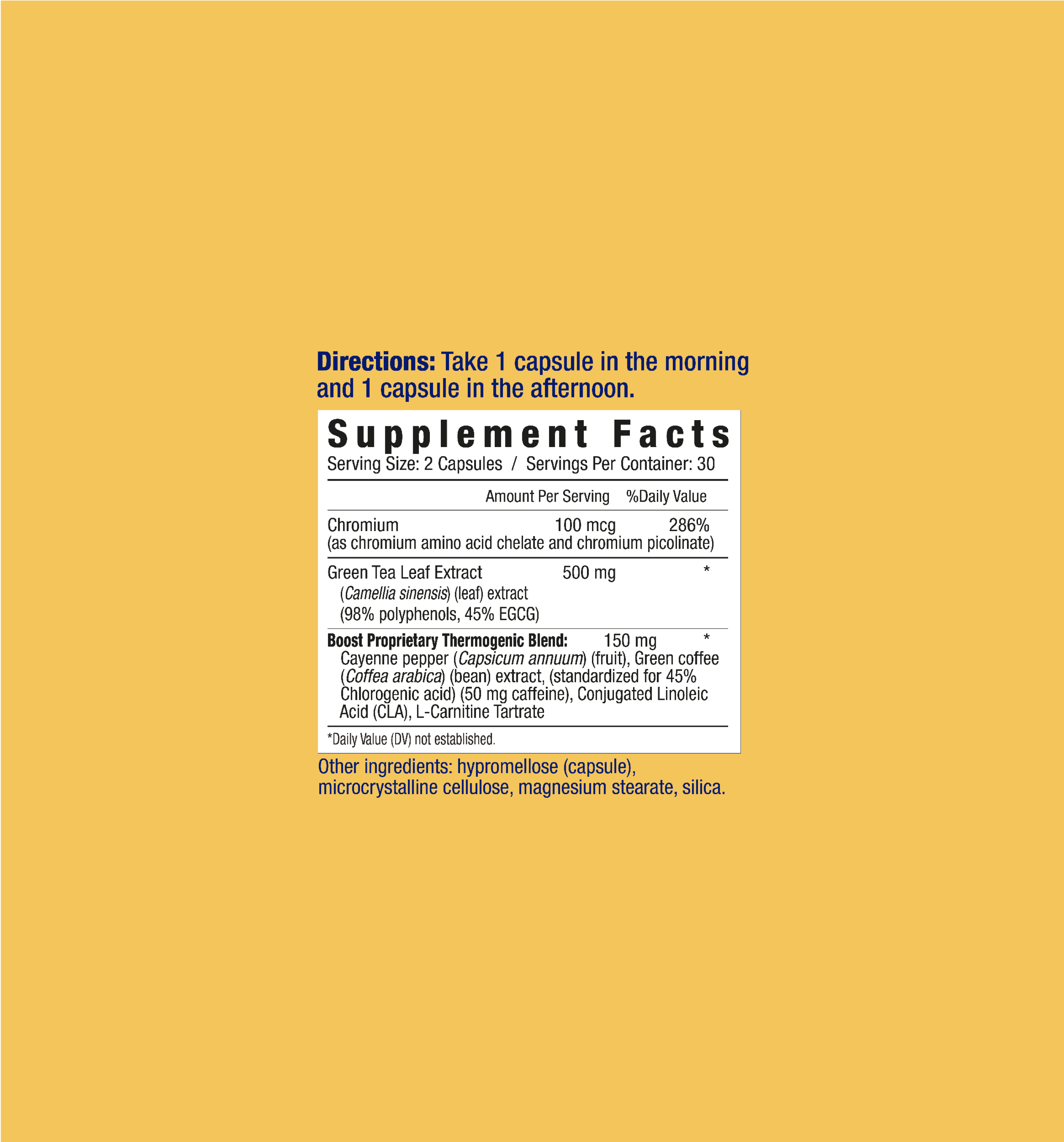 Boost
Burn, energize, repeat. A blend of green tea and chromium helps to support energy and boost metabolism, while our thermogenic blend helps promote weight management. Boost may help you say goodbye to cravings and those late-night munchies.
Burn, energize and repeat! . . . Her Own Boost is designed for the modern woman to help promote increased energy levels, weight management and fat burning. Formulated with advanced energizing and thermogenic active ingredients, Boost provides key active ingredients you need to live life to the absolute fullest.

Say goodbye to unwanted cravings and those late-night munchies. Say hello to greater energy levels, stoked metabolism and more effective weight management. To give your life the natural boost it needs, just two Her Own Boost capsules a day will support the power you want to burn, energize and repeat!
● ENERGY MADE EASY, WITHOUT THE CRASH. The green coffee and green tea provide smooth, energizing natural caffeine to help keep you moving.

● EFFECTIVE WEIGHT MANAGEMENT. Key active ingredients to help maximize your caloric metabolism.

● BURN BABY, BURN. A proprietary Thermogenic Blend of cayenne pepper, green coffee extract, CLA and L-carnitine tartrate helps stoke up your metabolism.

● CURB CRAVINGS & FIGHT THE MUNCHIES. With green tea extract and chromium to support sustained fat and carb metabolism.
Take one capsule in the morning and take one capsule in the afternoon.